The Mustangs Band of Washington DC has been a centerpiece at hundreds of private events!
We bring you radio dance hits, Go-Go, cult classics, B sides - all the bootie shaking Music that grooves you with full horns.

With an expanded songlist of hundreds of songs, we can customize our performance to please your entire crowd.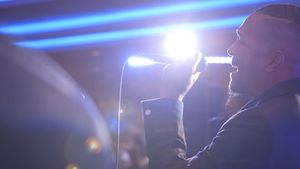 "It's Your Thing"
Performed live by the Mustangs Band
You are visitor number: 10083